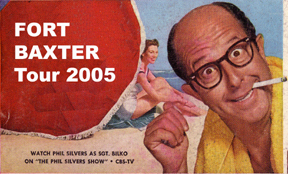 Another excellent tour, with Geoff and Alan battling neck and neck for the overall trophy. Geoff had the early lead, but Alan stormed back to be six up at the turn. The afternoon at Arras saw Geoff get within two and, at Hardelot, he tied the championship with three holes to go. Dropped shots on the next two put him two behind and that was the eventual outcome.

At the end of the day, it was a combination of power and consistency that won the tournament. Mike was often eighty yards behind after the drives, whilst the others were able to smash it regu;arly down the fairway. Geoff showed some fantastic fairway woods and was generally matching Alan with superb chipping and putting.

Dave and Mike were more prone to disasters and chalked up a huge number of blobs. However, the weather held out, the courses were superb and the hotel excellent. Plans are already afoot for an early Autumn tour of Cornwall, so check diaries now!